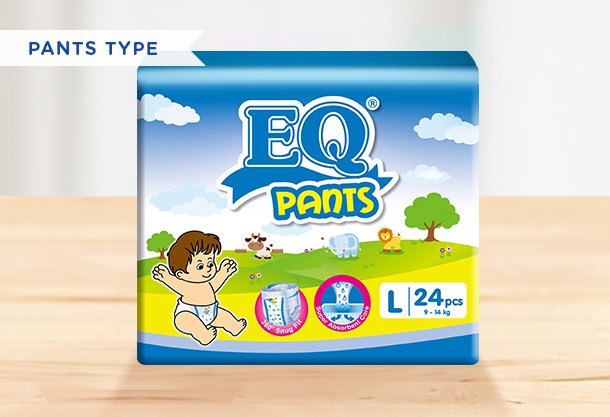 EQ Pants
Ngayong triple level na ang likot ni baby dapat triple level protection na din ang diaper niya!
Learn more about EQ Pant's triple leak protection and other diaper features.
CHECK PACKAGING AND PRICE FOR
NEW BORN
SMALL
MEDIUM
LARGE
XL
XXL
XXXL
NEW & IMPROVED EQ PANTS | Now with Triple Leak Protection!
---
X
PRODUCT LIST
Packaging
No. of pieces
Suggested Retail Price (SRP)
*prices may vary
SRP per piece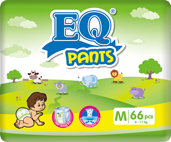 EQ Pants Mega Pack Medium
Suggested Retail Price (SRP)


*prices may vary
₱

414.00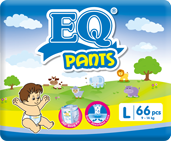 EQ Pants Mega Pack Large
Suggested Retail Price (SRP)


*prices may vary
₱

463.25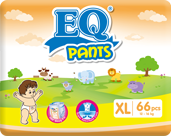 EQ Pants Mega Pack XL
Suggested Retail Price (SRP)


*prices may vary
₱

504.75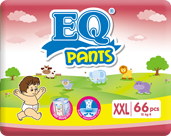 EQ Pants Mega Pack XXL
Suggested Retail Price (SRP)


*prices may vary
₱

524.25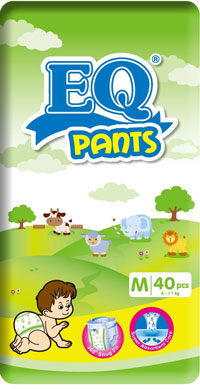 EQ Pants Jumbo Pack Medium
Suggested Retail Price (SRP)


*prices may vary
₱

264.00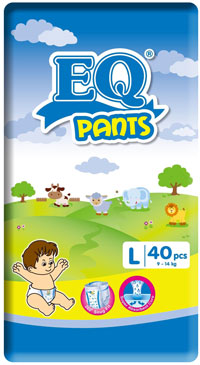 EQ Pants Jumbo Pack Large
Suggested Retail Price (SRP)


*prices may vary
₱

295.75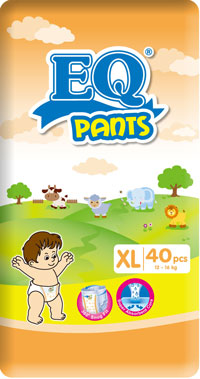 EQ Pants Jumbo Pack XL
Suggested Retail Price (SRP)


*prices may vary
₱

322.00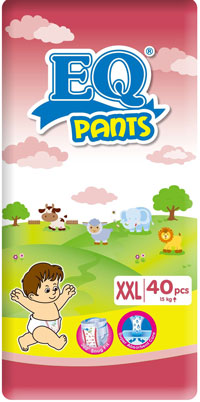 EQ Pants Jumbo Pack XXL
Suggested Retail Price (SRP)


*prices may vary
₱

334.50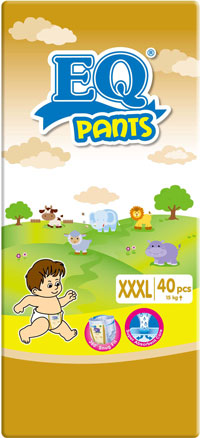 EQ Pants Jumbo Pack XXXL
Suggested Retail Price (SRP)


*prices may vary
₱

420.75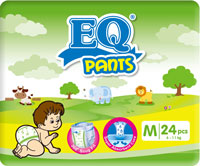 EQ Pants Big Pack Medium
Suggested Retail Price (SRP)


*prices may vary
₱

159.50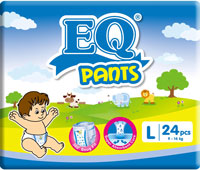 EQ Pants Big Pack Large
Suggested Retail Price (SRP)


*prices may vary
₱

178.75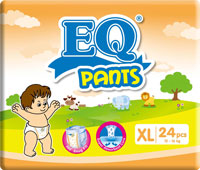 EQ Pants Big Pack XL
Suggested Retail Price (SRP)


*prices may vary
₱

195.75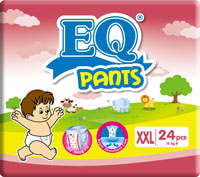 EQ Pants Big Pack XXL
Suggested Retail Price (SRP)


*prices may vary
₱

205.00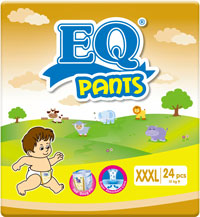 EQ Pants Big Pack XXXL
Suggested Retail Price (SRP)


*prices may vary
₱

258.00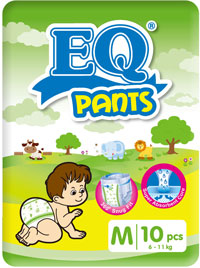 EQ Pants Budget Pack Medium
Suggested Retail Price (SRP)


*prices may vary
₱

68.00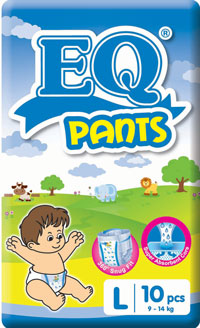 EQ Pants Budget Pack Large
Suggested Retail Price (SRP)


*prices may vary
₱

77.00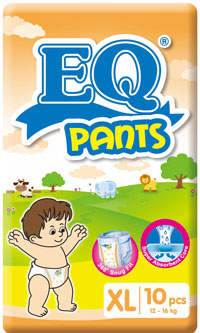 EQ Pants Budget Pack XL
Suggested Retail Price (SRP)


*prices may vary
₱

85.00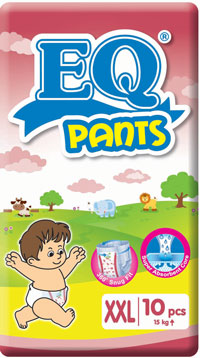 EQ Pants Budget Pack XXL
Suggested Retail Price (SRP)


*prices may vary
₱

89.75